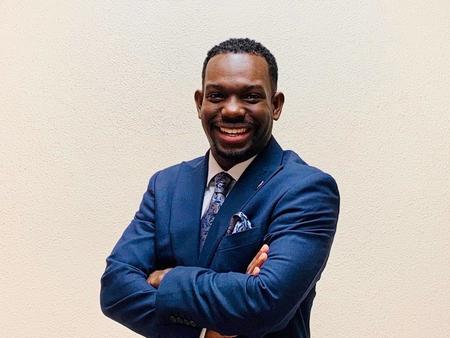 Pastor Jamal Franklyn

Biography


Pastor Jamal Franklyn was born in Barbados to Marvalee and Lemuel Franklyn. He is the eldest brother of Miguel, Danielle and Jeuel.  Pastor Jamal started preaching from the tender age of 7 and has been involved in youth ministry since then for 21 years. His ministry has taken him to Latin America, the U.S.A., Europe, Asia, Africa and the Caribbean.

Pastor Jamal obtained a Bachelor's Degree in Theology from the Montemorelos University, Mexico where he studied Pastoral Theology with emphasis on Youth Ministry. He also holds certifications in Educational Chaplaincy and Music Worship, in addition to Post Graduate Diplomas in Missions and Legal Studies. Currently, he is completing his dissertation for a M.A. in Intercultural Studies from the Columbia International University.

God called him to serve in Mexico for 7 years in the areas of Youth Ministry, Mission and Chaplaincy, a lecturer and assistant Youth Pastor, prior to accepting the call to Pastor the Districts of North & Central Andros and La Senda de La Vida Spanish Church, planted by a group of missionary students he led to the Bahamas in 2013.

Pastor Jamal is passionate about mentoring children and youth for service, some of whom are pastors today. In 2018, Pastor Jamal was asked to serve as the Youth Director for the South Bahamas Conference.

Some of his hobbies includes travelling, listening to music, track & field and playing the Keyboard. Above all, Pastor Jamal loves God for his patient transforming love in spite of his many flaws.