Our Pastor's Desk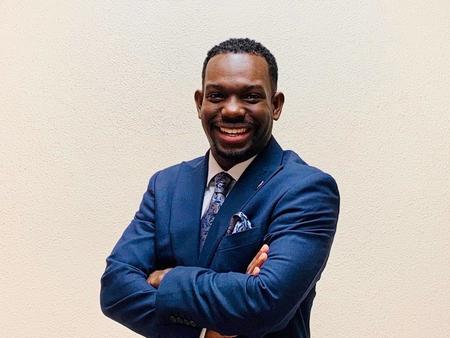 GREETINGS & ANNOUNCEMENTS

SABBATH OCTOBER 24, 2020

Welcome to Bethany where resurrection takes place thru anointed preaching & Holy Ghost singing, in worship and fellowship. Please feel at home in the presence of God and our church family.

We trust that you are safe and that you continue to adhere to the instructions by the Government of the Bahamas and our Health Officials, as it relates to the COVID-19 pandemic. At Bethany, we continue with our virtual church on our various social media platforms until further notice.

Please join our live streaming by clicking the live streaming link on this website or on our youtube channel and facebook page, "Bethany Seventh-day Adventist Church Bahamas". You may also view previous services by clicking on our re-broadcast link which will allow you to view anyone of our services at your convenience. 

The Sabbath is we conclude our series, "The Rescue Project" with Pastor Jamal Franklyn. Pastor Franklyn will be speaking on the topic, "For Better or For Worse" You don't want to miss this exciting, informative and spirit-filled experience. We look forward to seeing you online. God bless and stay safe!


Please take note and join us for our regular weekly services as follows:

Sabbath Services

- Early Morning Prayer & Praise Service - 8:30am on Zoom (ID 242 012 3456)

- Children & Earliteen Sabbath School 

-

3:00pm on Zoom

(

ID 242 012 3456

)



- Youth & Adult Sabbath School - 5:00pm on Zoom (ID 242 012 3456)

- Divine Worship - 10:00am on Youtube & Facebook (Bethany Seventh-day       Adventist Church, Bahamas or click on the live stream link on this website)

- A.Y. Friday evening at 7:00pm on Zoom (ID 242 012 3456)

- Tuesday morning Prayer Meeting - 6:am on Zoom (ID 242 012 3456)

- Wednesday Night Prayer and Bible Study - 7:00pm on Zoom (ID 242 012 3456)


Announcements

Happy Sabbath! A special welcome is extended to everyone on this holy Sabbath Day. Our hope is that you receive the blessings which you come seeking - experience HIM today!

Please note that we shall continue with our virtual services online for now and will keep you our members and friends of Bethany informed, as to the way forward. Please stay tuned to our Youtube channel and Facebook page at "Bethany Seventh-day Adventist Church Bahamas" along with our other social media pages for updates.

For further announcements, please go to the Home page and click on the Announcements link.

Have a blessed Sabbath!

Sun sets today at 6:34p.m.