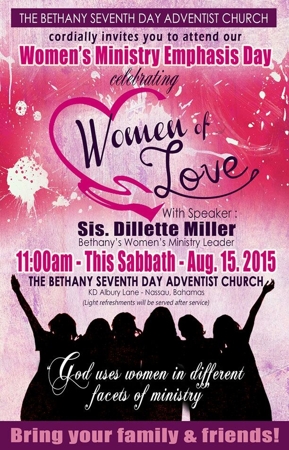 ---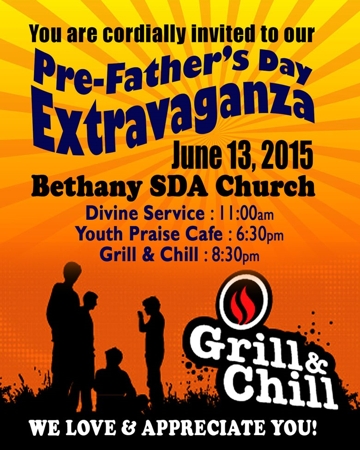 ---
EAT FOR NUTRITION
By Dillette Miller
It was awesome! About 50 ladies and 3 gentlemen from over 10 denominations gathered at the Bethany Seventh-day Adventist Church to participate in our "Eat for Nutrition" Vegetarian Cooking Class held on Sunday, May 24th. This was a session of learning about many raw dishes ranging from appetizers to desserts. The most attractive part of this experience was the taste, especially of the carrot cake.
Women's Ministries in collaboration with Health Ministries harmoniously synergized to host this joyful group of people, eager to learn more about healthy eating. Our presenters were Sisters Maureen Lesbott, Sharon St. Brice, Alana Morrison and Rose Cooper. The topics ranged from health tips about the uses of lemon in weight loss and the definition of raw cooking, that of food prepared under 100 degrees to demonstration of recipes we received in our attractive booklet. Sis. Nathalyn Lacroix, Health Ministries Director from the South Bahamas Conference also brought brief remarks. Sis Dillette Miller, Women's Ministry Leader assisted along with her team in ensuring that there was an ambience of bliss.
Many prizes and surprizes were won by the participants. Our youngest registrant was about 11 years old! We were especially happy to host some of our friends from the Westridge Community.Indeed God is able to make us "prosper and be in good health even as our souls prosper."
In September we look forward to learning how to plant our own gardens so that we can economize and enjoy nature and it's produce. Stay tuned for our gardening class and our bowling competition.