Our Pastor's Desk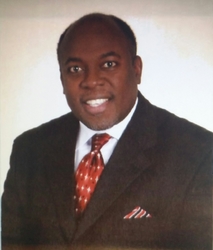 GREETINGS & ANNOUNCEMENTS
SABBATH APRIL 13, 2019



Happy Sabbath to one and all! and welcome to Bethany where resurrection takes place thru anointed preaching & Holy Ghost singing, in worship and fellowship. Please feel at home in the presence of God and our church family.

This Sabbath we are celebrating our 22nd anniversary as a body of believers and we have planned a powerful worship expierence to thank God for His guidence throughout the years. We would like for you to join us in this worship experience.
Our theme is, "Lest We Forget" and our special guest speaker will be Pastor Michael A. Smith. Pastor Smith was the first pastor of the Bethany Church.
We will also have a special guest soloist, Mrs. Stacy Campbell-Marshall. Our Children and Youth Choirs will also be ministering. You don't want to miss this spiritual feast, so we look forward to seeing you in the "House of the Lord".  

If you are unable to join us in person you may join us via our live streaming by clicking the live streaming link on this website or on our youtube channel, "Bethany SDA Church Bahamas". You may also view previous services by clicking on our re-broadcast link which will allow you to view anyone of our services at your convenience. 


Please take note and join us for our regular weekly services as follows:

Sabbath Services

- Early Morning Prayer Meeting - 8:00am

- Sabbath School - 9:30am

- Divine Worship - 11:00am

- A.Y. Sabbath Afternoon at 5:00pm (per announcements). 

Wednesday Night Prayer and Bible Study - 7:00pm

Announcements
A special welcome is extended to all in our Father's house today.  We trust that you will experience the comfort of the Lord's presence and the warmth of the Holy Spirit in your lives and be motivated to tell others about HIM.

As we reminisce and celebrate the way the Lord has led us for the past 22 years, let us not forget His many blessings towards us at the Bethany SDA Church and may we continue to the beacon on this Hilltop and in this community. 

Please continue to reach out to our new believers and make them feel welcomed.  Introduce yourself and offer words of encouragement.

Church Business meeting will be held on April 27, 2019, at the set of sun.  All members are asked to make a very special effort to be in attendance as important matters will be presented.

Sabbath School Council meeting will be held on April 27th at 6:00 p.m. here at the Bethany SDA Church. The following are expected to be in attendance: 2019 Sabbath School team, upper and lower division teachers, adult unit teachers, choristers, personal ministries department, and representative from special interest department.

Have a wonderful and joyous day in the Lord. 

Sun sets today at 7:31p.m.