OurPastor's Desk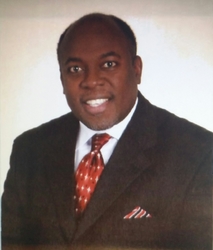 GREETINGS & ANNOUNCEMENTS
SABBATH JUNE 16, 2018

Welcome to Bethany where resurrection takes place thru anointed preaching & Holy Ghost singing, in worship and fellowship. Please feel at home in the presence of God and our church family. We rejoice that you have joined us today. The service today is even more special because you are present! We thank God for His marvelous keeping power during this week that has enabled us to come to this place. We pray that your worship experience is enjoyable, profitable and positively life changing.

We extend a Happy Father's Day to all fathers. We thank God for you and the leadership role you play in your homes and in the lives of your children. Our prayer is that God will continue to supply all that you need to allow you to continue to lead the flock that He has instrusted to you and that you will be true representatives of Him to your children. May God bless and keep you all.  

Our speaker for this Sabbath is our Pastor, Kenny Deveaux. He will bring a word from the Lord that will help to uplift and encourage not only our fathers but men in general.  We invite you to join us for this powerful, spiritual  experience with the Lord


Please take note and join us for our regular weekly services as follows:

Sabbath Services

- Early Morning Prayer Meeting - 8:00am

- Sabbath School - 9:30am

- Divine Worship - 11:00am

- A.Y. Sabbath afternoons 6:00pm (per announcements). 

Wednesday Night Prayer and Bible Study - 7:00pm

Announcements

There will be no AY this afternoon.

Wednesday June 20, 2018 at 7p.m. is our Prayer and Praise Service. This week our Health Ministry Department will have responsiblity for the service. We invite you to come out and get your blood pressure, sugar and other health concerns checked as the Nurse will be in the house from as early as 6:30pm.

Our regular bible study will resume on July 4, 2018 as next week will be Camp Meeting.

Camp Meeting 2018 begins on June 24, 2018 and concludes on June 30, 2018. Services will be held nightly between the hours of 6 and 9pm. Under the theme, "Refreshed & Revived" our featured speaker will be Pastor Mark Finley, international speaker/evangelist. The services will be held at the Bahamas Academy School grounds on Marshall Road.

Sun sets today at 8:01 p.m.