Our Pastor's Desk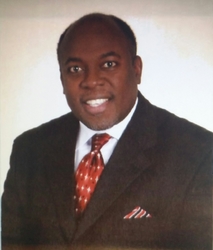 GREETINGS & ANNOUNCEMENTS
SABBATH JUNE 22, 2019



Happy Sabbath to one and all! and welcome to Bethany where resurrection takes place thru anointed preaching & Holy Ghost singing, in worship and fellowship. Please feel at home in the presence of God and our church family.

Our Speaker for today will be Pastor Lee Burrows and he will be speaking on the topic, "Same Faith, Different Results". We look forward to seeing you in the "House of the Lord".

If you are unable to join us in person you may join us via our live streaming by clicking the live streaming link on this website or on our youtube channel, "Bethany SDA Church Bahamas". You may also view previous services by clicking on our re-broadcast link which will allow you to view anyone of our services at your convenience. 

Please take note and join us for our regular weekly services as follows:

Sabbath Services

- Early Morning Prayer Meeting - 8:00am

- Sabbath School - 9:30am

- Divine Worship - 11:00am

- A.Y. Sabbath Afternoon at 6:00pm (per announcements). 

Wednesday Night Prayer and Bible Study - 7:00pm


Announcements
Happy Sabbath everyone!  Welcome to the best day of the week.  This is the day that the Lord Blessed, Sanctified and called Holy!  As we worship today, let us reflect on the Lord of the Sabbath.  Welcome to all!

Plato said "Music gives soul to the universe, wings to the mind, flight to the imagination, a charm to sadness, and life to everything.  It is the essence of order and leads to all that is good, just and beautiful, of which it is the invisible, but dazzling, passionate, and eternal form".  As we celebrate our Music Day, let us contemplate the preceding.

Health Ministries are encouraging all to come out to tomorrow at 6 am for their Fun/Run/Walk. There is an option for everyone, so come and enjoy a refreshing walk or run.  Your body will thank you for it.  Also, at 4 pm Health Ministries will be having a "plantbased" cooking class.  Everyone is invited, there will be a small fee to sample a delicious variety of foods.

Congratulations to our members that completed the Medical Missionary Training course from Uchee Pines. Kudos to Rose Cooper, Monique Culmer, Patrice Johnson, and Phoebe McFall.

AY continues this evening at 6:30. Come on out and support our young people.

Next Sabbath, June 30, 2019, we will celebrate the Communion Service.  Please prepare yourself accordingly.  Come and let us reflect on the life, death, and resurrection of our Lord.

Last evening, we continued our "8 Weeks to Spiritual Wellness".  There is a group for every age, and we invite you to come out next Friday evening and join in the study of God's word.

As we prepare for the ASI People to People evangelistic series, August 10-17, 2019, at the Hillview church, we invite each one to invite your family, friends, neighbors to attend.  Please speak with our Personal Ministries Director, Bro. Fred Wallace for additional information.

Every Sabbath in July there will be Children's Church and Vacation Bible School.  Parents are encouraged to bring their children to these exciting services.

Remember to reach out to our newly baptized members and encourage them.  Mention them in your prayers as well.

Congratulations to all of our students and graduates who have done well during this season.  May God continue to bless all of you as you continue in your pursuits.  Commendations to the parents and guardians for supporting your children during this time.  Continue to be there and support them as they move to another level.

Remember to invite a friend to church with you.


Sun sets today at 8:02p.m.