Pastor's Desk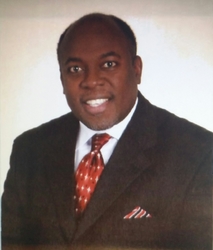 GREETINGS & ANNOUNCEMENTS
SABBATH SEPTEMBER 16, 2017


Welcome to Bethany where resurrection takes place thru anointed preaching & Holy Ghost singing, in worship and fellowship. Please feel at home in the presence of God and our church family. We rejoice that you have joined us today. The service today is even more special because you are present! We thank God for His marvelous keeping power during this week that has enabled us to come to this place. We pray that your worship experience is enjoyable, profitable and positively life changing.

This Sabbath we want to thank God for his delivering power, as he spared us yet another time from a what was expected to be a devastating storm. We say thank you Lord and praise God from whom all blessings flow. On the other hand we are saddened to hear of the devestation in some of our southern islands, along with portions of Bimini & Grand Bahamas in the north who reportedly received major damages to from suspected tornados. We prayers and support are with them as they seek to restore their lives once again. Please see a video on our home page of the President of the South Bahamas Conference, where he speaks to our plans in the hurricane relief effort.

Additionally, if you have missed any of our live services and would like to see it, you can click on Media and then Rebroadcast and select the service you wish to watch from the list of services. We trust that this ministry would be a blessing to you, from our hearts to yours. God bless as you watch.

Please take note and join us for our regular weekly services as follows:

Sabbath Services

- Early Morning Prayer Meeting - 8:00am

- Sabbath School - 9:15am

- Divine Worship - 11:00am

- A.Y. Sabbath afternoons 6:00pm (per announcements).

Wednesday Night Prayer and Bible Studies - 7:00pm.

Announcements

Today is International Pathfinders Day. There will be a march leaving Winsdor Park at 4pm and ending at Clifford Park where a rally will be held from 5:30 to 7pm. The Minister of Youth, Sports & Culture and members of his team will be present. All are invited to join the march and to attend the rally.

Wednesday evening bible studies continue this Wednesday. Come out and enjoy the soul searching topical discussions as we walk through the bible.

Important Dates to remember:
September 30, 2017 - International Day
October 4 - 7, 2017 - 3 Days In The Word
November 8 - 11 - A Love Encounter

Sun sets today at 7:12 p.m.

Have a Blessed and Wonderful Sabbath!