Our Pastor's Desk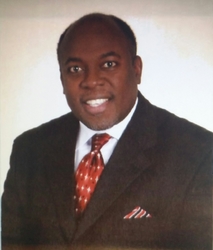 GREETINGS & ANNOUNCEMENTS
SABBATH DECEMBER 1, 2018

Welcome to Bethany where resurrection takes place thru anointed preaching & Holy Ghost singing, in worship and fellowship. Please feel at home in the presence of God and our church family. We rejoice that you have joined us today. The service today is even more special because you are present! We thank God for His marvelous keeping power during this week that has enabled us to come to this place. We pray that your worship experience is enjoyable, profitable and positively life changing.

This Sabbath we welcome to the shores of the Bahamas and to Bethany, Pastor James Daniel, Vice President of the Inter American Division of Seventh-day Adventist (IAD) and a native of Antigua. He is also the Director of Public Affairs and Religious Liberty (PARL) and General Secretary of the International Religious Liberty Association (IRLA), Director of Planned Giving and Trust Services and Associate Director for Stewardship at IAD. He will be our special guest speaker. We expect that God has a word for his people and we invite you to join us so that you can receive the word.

If you are unable to join us in person you may join us via our live streaming by clicking the live streaming link on this website or on our youtube channel, "Bethany SDA Church Bahamas". You may also view previous services by clicking on our re-broadcast link which will allow you to view anyone of our services at your convenience. 

Please take note and join us for our regular weekly services as follows:

Sabbath Services

- Early Morning Prayer Meeting - 8:00am

- Sabbath School - 9:30am

- Divine Worship - 11:00am

- A.Y. Sabbath Afternoon at 4:00pm (per announcements). 

Wednesday Night Prayer and Bible Study - 7:00pm

Announcements

January 27 – February 9, 2019 is designated as Lord Transform Me Reaping Campaigns.  The entire Atlantic Caribbean Union will be focusing on this time throughout Cayman, Turks and the Bahamas Islands when over 60 plus guest speakers will be throughout our Union preaching the everlasting gospel of Revelation 14:6-12.  Our speaker will be Dr. Ricardo Bain and we are encouraged even now to begin to invite our friends, neighbors, family members, co-workers to be with us for this special time in the Lord.  Please submit names of persons needing special prayers in our Prayer Box and submitting them to our Personal Ministries leaders.

Wednesday December 5, 2018 - Mid-week Prayer & Praise Service and Bible Study continues at 7pm. We are studing the book of St. John, come out and be blessed through the study of the Word.

Please prayer for our Church Nominating Committee as they prayerfully consider officers for our church in 2019.  Also pray to the Lord to show you where to serve His church in the coming year.

Have a pleasant Sabbath in the Lord!

Sun sets today at 5:19 p.m.