Our Pastor's Desk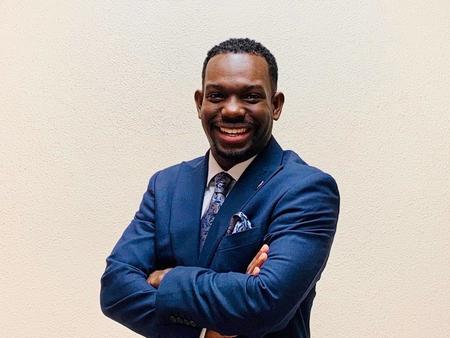 GREETINGS & ANNOUNCEMENTS

SABBATH MARCH 28, 2020

Welcome to Bethany where resurrection takes place thru anointed preaching & Holy Ghost singing, in worship and fellowship. Please feel at home in the presence of God and our church family.

We trust that you are safe and that you continue to adhere to the instructions by the Government of the Bahamas and our Health Officials, as it relates to the COVID-19 pandemic. Please be asured that the word of God will reach you wherever you are through our virtual church on our various social media platforms.

Please join our live streaming by clicking the live streaming link on this website or on our youtube channel and facebook page, "Bethany SDA Church Bahamas". You may also view previous services by clicking on our re-broadcast link which will allow you to view anyone of our services at your convenience. 

This Sabbath our speaker will be our Pastor, Jamal Franklyn. He will continue his sermon series intittled, "Every Season Has Its Season". You don't want to miss this second sermon in this series under the caption, "God Always Wins".

We thank you for your support and look forward to seeing you online at 10am

Please take note and join us for our regular weekly services as follows:

Sabbath Services

- Early Morning Prayer Meeting - 8:00am

- Sabbath School - 9:30am

- Divine Worship - 11:00am

- A.Y. Sabbath Afternoon at 4:30pm 

Wednesday Night Prayer and Bible Study - 7:00pm


Announcements

Happy Sabbath! A special welcome is extended to everyone on this holy Sabbath Day. Our hope is that you receive the blessings which you come seeking - experience HIM today!

Please note that as a result of the COVID-19 pandemic the Government of the Bahamas has ordered all public gathering to be suspended, in an effort to control the spread of the desease. As a result all our Divine Services will be streamed live on our Youtube channel and Facebook page at "Bethany SDA Church Bahamas".

Our Sabbath School will be held each Sabbath afternoon at 5pm via Zoom. Please click on  our Virtual Sabbath School Update link for the ID number of your Sabbath School Class in order to join in the study. 

Midweek Bible Study will also be held via Zoom. The ID number will be forwarded as soon as it becomes available.

Sun sets today at 7:24p.m.