Our Pastor's Desk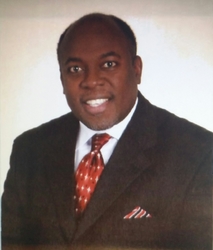 GREETINGS & ANNOUNCEMENTS
SABBATH FEBRUARY 16, 2019



Happy Sabbath to one and all! and welcome to Bethany where resurrection takes place thru anointed preaching & Holy Ghost singing, in worship and fellowship. Please feel at home in the presence of God and our church family.

This Sabbath is Youth Day at Bethany and we welcome our special guest speaker Pastor Jamal Franklyn, Youth Director for the South Bahamas Conference.  The theme for this Sabbath experience is "I've Been Changed". We invite you to join us for this worship experience, as we encourage our young people in the Lord.  

If you are unable to join us in person you may join us via our live streaming by clicking the live streaming link on this website or on our youtube channel, "Bethany SDA Church Bahamas". You may also view previous services by clicking on our re-broadcast link which will allow you to view anyone of our services at your convenience. 


Please take note and join us for our regular weekly services as follows:

Sabbath Services

- Early Morning Prayer Meeting - 8:00am

- Sabbath School - 9:30am

- Divine Worship - 11:00am

- A.Y. Sabbath Afternoon at 4:30pm (per announcements). 

Wednesday Night Prayer and Bible Study - 7:00pm

Announcements

There will be AYS this afternoon beginning at 5:00pm. All arfe invited to attend.

Wednesday February 20, 2019 - Our med-week prayer, praise and bible study service continues at 7pm. We will be studing the book of St. John chapter 5. Please feel free to join us in this wonderful study f the Word of God.

Have a pleasant Sabbath in the Lord!

Sun sets today at 6:04 p.m.