Pastor's Desk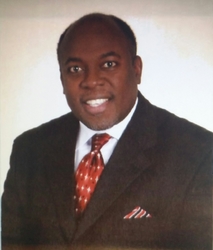 GREETINGS & ANNOUNCEMENTS
SABBATH DECEMBER 16, 2017


Welcome to Bethany where resurrection takes place thru anointed preaching & Holy Ghost singing, in worship and fellowship. Please feel at home in the presence of God and our church family. We rejoice that you have joined us today. The service today is even more special because you are present! We thank God for His marvelous keeping power during this week that has enabled us to come to this place. We pray that your worship experience is enjoyable, profitable and positively life changing.

This Sabbath our speaker will be Pastor Peter Kerr, Executive Secretary of the Atlantic Caribbean Union. We invite you to join us in this  powerful worship experience. If you are unable to join us, you are invited to click on the live streaming page on this website or go to our youtube channel at Bethany SDA Church Bahamas to watch the service.

Additionally, if you miss this or any of our live services and would like to see it, you can click on Media and then Rebroadcast and select the service you wish to watch from the list of services. We trust that this ministry would be a blessing to you, from our hearts to yours. God bless as you watch.

Please take note and join us for our regular weekly services as follows:

Sabbath Services

- Early Morning Prayer Meeting - 8:00am

- Sabbath School - 9:30am

- Divine Worship - 11:00am

- A.Y. Sabbath afternoons 4:00pm (per announcements). 

Wednesday Night Prayer and Bible Studies - 7:00pm

Announcements

This coming Wednesday December 13, 2017 at 7pm we will resume our bible study on "What Seventh-day Adventist Believes" All are invited to be a part of this study.

Sunday December 17, 2017 at 3:30 pm we will be in the park just next to the Mary Ingraham Home, where we will have a mini concert and give gifts to the children in that community. We invite you to come out, support and give a helping hand as we do the work that God has called us to do.

Sun sets today at 5:22 p.m.