Our Pastor's Desk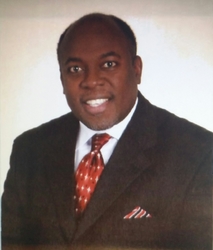 GREETINGS & ANNOUNCEMENTS
SABBATH SEPTEMBER 15, 2018

Welcome to Bethany where resurrection takes place thru anointed preaching & Holy Ghost singing, in worship and fellowship. Please feel at home in the presence of God and our church family. We rejoice that you have joined us today. The service today is even more special because you are present! We thank God for His marvelous keeping power during this week that has enabled us to come to this place. We pray that your worship experience is enjoyable, profitable and positively life changing.

We would like to take this opportunity to welcome our Pastor and his wife back with us and thank God for His traveling mercies an His keeping power.

This Sabbath our speaker will be Pastor Peter Kerr, President of Atlantic Caribbean Union. We solicit your prayers and your presence as God moves in a mighty way touching hearts and changing lives for His glory.  We encourage you to join us in this poweful worship experience.

If you are unable to join us in person you may join us via our live streaming by clicking the live streaming link on this website or on our youtube channel, "Bethany SDA Church Bahamas". You may also view previous services by clicking on our re-broadcast link which will allow you to view anyone of our services at your convenience. 

Please take note and join us for our regular weekly services as follows:

Sabbath Services

- Early Morning Prayer Meeting - 8:00am

- Sabbath School - 9:30am

- Divine Worship - 11:00am

- A.Y. Sabbath afternoons 6:00pm (per announcements). 

Wednesday Night Prayer and Bible Study - 7:00pm

Announcements

Today - There will be no AY this afternoon.

In celebration of World Pathfinder Day, there will be a Pathfinder parade and march, leaving Windsor Park located at East Street and Wulff Road at 4p.m. and ending at Christie Park on Nassau Street. The route is as follows:
Leaving Windsor Park, travel North on East Street to Deveaux Street .
West on Deveaux Street to Market Street.
West on Flemming Street to Baillou Hill Road.
North on Baillou Hill Road to Meadow Street.
West on Meadow Street to Nassau Street.
South on Nassau Street to Christie Park.

Hospital visitation this evening at 6p.m. at the Princess Margaret Hospital.

Sunday September 16 at 7a.m. - Health Ministries will have a fun run/walk from the Church to Melia and back to the Church.

There will also be a work day for all men at the church beginning at 7a.m. All men are encouraged to come out and support.

Wednesday September 19, 2018 we shall continue with our weekly Prayer & Praise service as well as our bible study with lesson 3 of Amazing Facts.

The Risk Management Department of the Church led by Commander Dr. Raymond King is encouraging all members to prepare early, as we go through this hurricane season. In light of this any member who believes they may require special assistance are urged to speak with Dr. King, Elder Mark Allen or any of the Risk Team members.

Have a pleasant Sabbath in the Lord!

Sun sets today at 7:13p.m.